I hear this statement a lot, "LinkedIn just doesn't work for my type of business, it's just for people who want to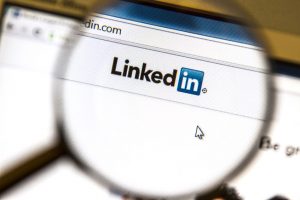 mingle with other people they know." I am here to tell you you're missing a social media goldmine if you don't jump onboard.
Like all social media platforms LinkedIn needs to be nurtured to see results. Now when I say nurture I am not talking about spending money to upgrade to LinkedIn Premium. There are lots of small 'fixes' that can create big results. Here are 4 free things that you can do today to maximize your social media marketing results:
Create a robust profile – For starters, no one wants to see your incomplete profile. My advice for creating a larger footprint is to maximize your profile space by incorporating samples of your work, and places where you network and/or volunteer times. For example if you are a blogger, add a link to your blog: if you are networking or volunteering time regularly, provide links to upcoming events.  Your profile page is your space to shine, so burn bright!
Utilize those email contacts – You would be amazed how many people you have connected with through email in the course of your career. LinkedIn allows you to access and search for these past email connections through your email service provider (i.e., Gmail, Yahoo, Hotmail, AOL). Also if you use an email marketing program to collect emails – such as Mailchimp, Constant Contacts or VerticalResponse – you can download these contacts into an Excel spreadsheet, and LinkedIn allows you to upload that document and search for those connections. Think of the amount of potential clients this simple tool allows you reach.
Published your blog posts – In August 2012 Medium emerged on the scene as an online publishing platform. Basically a hybrid between social media and blogging. Medium allowed its customers to share their blogs and published works with others within a community, effectively allowing you to network with others who share the same interest. In 2014 LinkedIn announced a similar long-form publishing program, which has opened access for several professionals to use the program as a blogging tool. This blogging tool allows you to reach out to potential clients in a way that was never before possible.
Utilize the LinkedIn groups within your target markets – Do you want to increase your blog traffic by 30% – 40%? Or become an industry expert within your area of knowledge? Then you need to be utilizing LinkedIn Groups. LinkedIn groups contain thousands of professional and industry leaders sharing blog posts, news articles, job openings, and discussion topics. The potential reach is tremendous.
Following the above steps will help you maximize the power of your LinkedIn account. Still not sure where to start? Contact us for an assessment and let Patterson Chotin Communications put you on the right path.
For more great tips on business, marketing, and website, follow us on Facebook, or Google+.