We hate to be the bearer of bad news, but December will be here before we know it. Many of our clients struggle with how to reach out to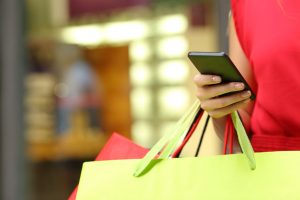 clients, vendors, and other stakeholders to show their appreciation while delivering an impactful marketing message at the same time. Here are some tips on how to strike the right balance between these two goals.
Tap into the spirit of the season
At its core the holiday season – Thanksgiving through New Years – is about caring and sharing with family, friends, co-workers, and your community. Your message should tap into the magic of the season by evoking emotion through universal shared experiences. Think in terms of happy, poignant, generous, thankful, merry and more
Stay in character
The holiday season allows you to push the boundaries of your brand identity, but be mindful to stay true to your core character. An experienced graphic designer can help you to develop holiday branding components that provide brand recognition, while at the same time allowing you to push your creative envelope.
Timing is everything
Start to plan your communication strategy now. Throughout the years we have seen countless clients wait until early December to create cards or corporate gifts, only to have those same cards and gifts delivered too late to be given much noticed. Instead of piling on the 3rd week of December, consider developing a multi-channel communication plan that provides small 'touches' throughout the season – Thanksgiving through New Years.
Home for the holidays
Remember that the only online real estate you own is your website. Consider giving your site some holiday flair, and providing content to drive traffic to the site. For example a staff v. client "Ugliest Holiday Sweater" blog contest could do the trick.
Get social
There are lots of creative ways to communicate. Here are some fun ideas that you can make your own:
Gamification – Depending upon your communication goals, you can incorporate game playing elements (competition, scoring, acknowledging winners) to engage your audience, and create community spirit.
Countdown – Create a week-at-a-glance holiday calendar that combines important dates and events, along with trivia information, tips and pictures from staff, etc.
Give back – align yourself with a local charity and invite your community to join in. Or ask your readers to post what they do during the season to give back.
Holiday wrap-up – Have staff share photos in early January to wrap-up the season.
And lastly don't forget to take down your holiday message by the end of January. You don't want to be that company that still has their decorations up while everyone else is thinking Valentine's Day.
Most hosting companies offer a backup service. It is usually not too expensive, but it can save you a lot of money and headaches. Imagine that one day your site is running fine and the next it is broken. Maybe you updated a plug-in that doesn't play well with others. What do you do? If you are running a backup service…simple, you just reinstall yesterday's backup and you are good to go!
If you are running WordPress look for the little circled number that will tell you there is an update available. Most are easy to install yourself, while others may require a greater level of technical expertise as they can create a domino affect causing other aspects of your site to malfunction.
We have all heard about it happening to the big guys like Chase, Sony, and Anthem Blue Cross, but have you ever wondered why anyone would want to hack a small company website? What is there to gain, especially if you don't take credit cards or sell anything online? Recent studies estimate that approximately 30,000 website are hacked EVERY DAY.
Some of the problem lies in the increased use of common website development platforms like WordPress. Today over 27% of all websites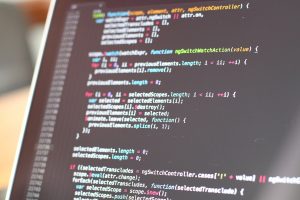 are developed using WordPress, which means that hackers can gain a lot by creating a robot to specifically crawl (attack) WordPress sites. The resulting damage can be catastrophic: spam attacks can add thousands of unwanted pages to a single small business site, or inject malware that will target any visitor and prey upon their personal information.
As a first line of defense we install security plug-ins on all our clients' sites to ward off as many bad players as possible. As with most malware programs, plug-ins alert you to nefarious behavior as it's happening – you can literally watch thousands of hacking attempts from all over the world in real time. It's frightening! Also WordPress is constantly working to update and correct any vulnerability they find, which means YOU need to stay vigilant and be aware of all updates. And once you install a WordPress update, you will notice updates from many of your plug-ins. Those will need to be updated as well to keep everything in sync. It's an endless task, but ignoring maintenance for even a month can mean the difference between a highly functional site and one that can crash at any moment or become riddled with spam. All it takes is a little time off from updating and the door is wide open for any hackers to enter.
Here are some tips to help keep your site safe:
#1 – Make it a habit to go into the backend of your website every few days and check that nothing needs updating; if you find an update alert act quickly.
#2 – Work with your hosting company to see if they offer upgraded services to help combat the problem. Upgrading your hosting may cost you a few more dollars a month, but rebuilding your site is far more costly.
#3 – Purchase a monthly maintenance contract, like the one we offer our clients, to keep your site looking and functioning smoothly.  Built into all maintenance contracts are 2 – 3 hours of service time, and any unused time is rolled over to the following month.
The one thing you shouldn't do is sit around and wait. Hackers are becoming increasingly sophisticated and the problem isn't going to get any better soon. But you have resources, people and digital solutions to help you fight back.
I hear this statement a lot, "LinkedIn just doesn't work for my type of business, it's just for people who want to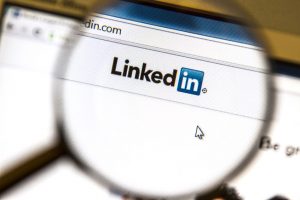 mingle with other people they know." I am here to tell you you're missing a social media goldmine if you don't jump onboard.
Like all social media platforms LinkedIn needs to be nurtured to see results. Now when I say nurture I am not talking about spending money to upgrade to LinkedIn Premium. There are lots of small 'fixes' that can create big results. Here are 4 free things that you can do today to maximize your social media marketing results:
Create a robust profile – For starters, no one wants to see your incomplete profile. My advice for creating a larger footprint is to maximize your profile space by incorporating samples of your work, and places where you network and/or volunteer times. For example if you are a blogger, add a link to your blog: if you are networking or volunteering time regularly, provide links to upcoming events.  Your profile page is your space to shine, so burn bright!
Utilize those email contacts – You would be amazed how many people you have connected with through email in the course of your career. LinkedIn allows you to access and search for these past email connections through your email service provider (i.e., Gmail, Yahoo, Hotmail, AOL). Also if you use an email marketing program to collect emails – such as Mailchimp, Constant Contacts or VerticalResponse – you can download these contacts into an Excel spreadsheet, and LinkedIn allows you to upload that document and search for those connections. Think of the amount of potential clients this simple tool allows you reach.
Published your blog posts – In August 2012 Medium emerged on the scene as an online publishing platform. Basically a hybrid between social media and blogging. Medium allowed its customers to share their blogs and published works with others within a community, effectively allowing you to network with others who share the same interest. In 2014 LinkedIn announced a similar long-form publishing program, which has opened access for several professionals to use the program as a blogging tool. This blogging tool allows you to reach out to potential clients in a way that was never before possible.
Utilize the LinkedIn groups within your target markets – Do you want to increase your blog traffic by 30% – 40%? Or become an industry expert within your area of knowledge? Then you need to be utilizing LinkedIn Groups. LinkedIn groups contain thousands of professional and industry leaders sharing blog posts, news articles, job openings, and discussion topics. The potential reach is tremendous.
Following the above steps will help you maximize the power of your LinkedIn account. Still not sure where to start? Contact us for an assessment and let Patterson Chotin Communications put you on the right path.
For more great tips on business, marketing, and website, follow us on Facebook, or Google+.