We hate to be the bearer of bad news, but December will be here before we know it. Many of our clients struggle with how to reach out to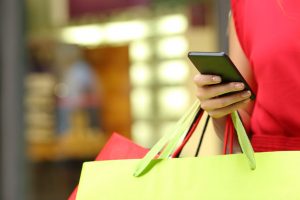 clients, vendors, and other stakeholders to show their appreciation while delivering an impactful marketing message at the same time. Here are some tips on how to strike the right balance between these two goals.
Tap into the spirit of the season
At its core the holiday season – Thanksgiving through New Years – is about caring and sharing with family, friends, co-workers, and your community. Your message should tap into the magic of the season by evoking emotion through universal shared experiences. Think in terms of happy, poignant, generous, thankful, merry and more
Stay in character
The holiday season allows you to push the boundaries of your brand identity, but be mindful to stay true to your core character. An experienced graphic designer can help you to develop holiday branding components that provide brand recognition, while at the same time allowing you to push your creative envelope.
Timing is everything
Start to plan your communication strategy now. Throughout the years we have seen countless clients wait until early December to create cards or corporate gifts, only to have those same cards and gifts delivered too late to be given much noticed. Instead of piling on the 3rd week of December, consider developing a multi-channel communication plan that provides small 'touches' throughout the season – Thanksgiving through New Years.
Home for the holidays
Remember that the only online real estate you own is your website. Consider giving your site some holiday flair, and providing content to drive traffic to the site. For example a staff v. client "Ugliest Holiday Sweater" blog contest could do the trick.
Get social
There are lots of creative ways to communicate. Here are some fun ideas that you can make your own:
Gamification – Depending upon your communication goals, you can incorporate game playing elements (competition, scoring, acknowledging winners) to engage your audience, and create community spirit.
Countdown – Create a week-at-a-glance holiday calendar that combines important dates and events, along with trivia information, tips and pictures from staff, etc.
Give back – align yourself with a local charity and invite your community to join in. Or ask your readers to post what they do during the season to give back.
Holiday wrap-up – Have staff share photos in early January to wrap-up the season.
And lastly don't forget to take down your holiday message by the end of January. You don't want to be that company that still has their decorations up while everyone else is thinking Valentine's Day.